The importance of responsible animal breeding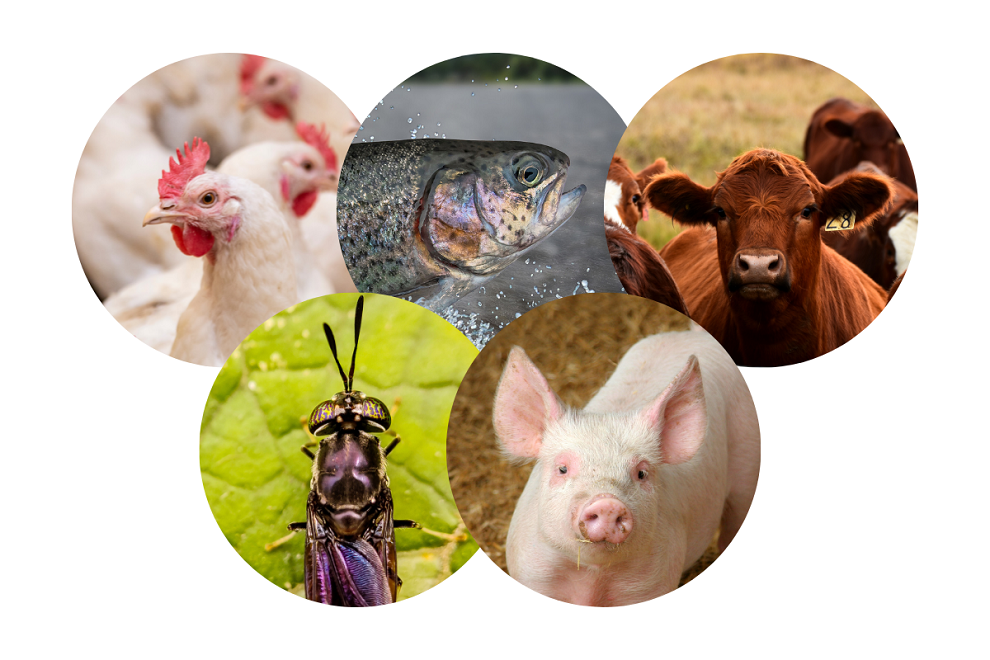 Raising healthy and robust animals with improved animal welfare is a priority in modern livestock farming. By improving the propensity of animals for certain traits and preserving genetic diversity, it is possible to enhance entire populations of animals, with tangible benefits for farmers, consumers, and the environment. Animal breeding is the selective crossing of domestic animals chosen for their desirable or preferred traits.
Robustness, fertility, longevity, disease resistance, animal welfare, better use of feed resources, methane reduction and the reduction of the impact on the environment are all desirable qualities in the animal breeding programmes developed by animal breeders depending on the farming context. Breeders also practice the preservation, improvement, and promotion of local breeds.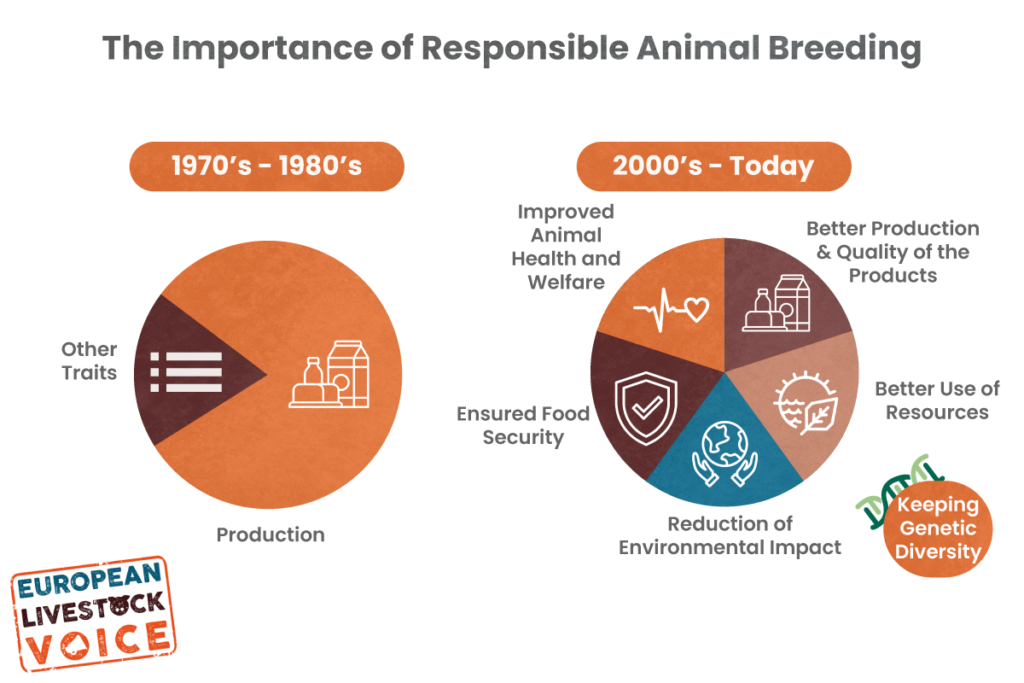 For this reason, animal breeding can play an important role in improving the genetics of animals, making them more resistant and more productive, which is essential to providing nutritious, safe and sustainable food for populations. In the context of climate change and biodiversity loss, animal breeding is a valuable tool for reducing the impacts of animal farming and helping farmers become more sustainable.
European animal breeding is a cornerstone for improvement and is forging ahead with sustainable animal production with the collaboration of other sectors. EFFAB, the European Forum of Farm Animal Breeders, is part of several platforms and key groups working to make progress together.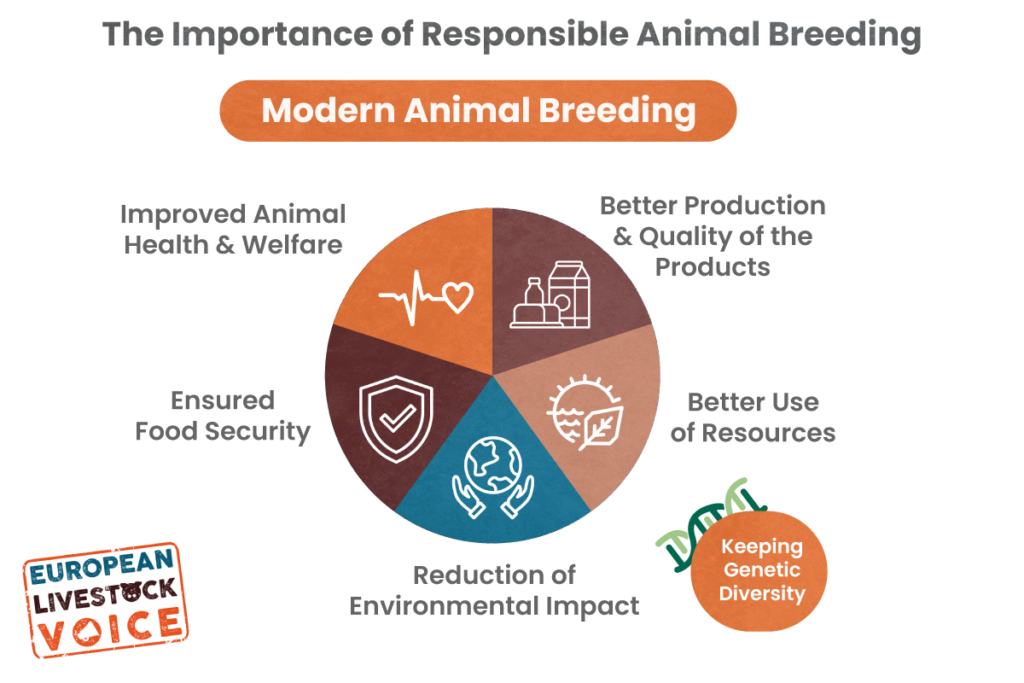 But what does responsible animal breeding mean? It means finding a sustainable compromise for people, the planet and farmed animals between traits related to the health and welfare of animals, their environmental impacts and the quality and quantity of food production.
For example, today, pigs and poultry need only half of the feed required 40 years ago. Genetic improvement in efficiency also leads to improved robustness and longevity of dairy cows, better feet and leg strength in both pigs and poultry, and enhanced gut health. Animal genetics is a key driver for more sustainable food production. It increases the quality of meat, milk and eggs, reduces the need for antibiotics, lessens emissions and the carbon footprint, and keeps genetic diversity.
As a commitment to responsible and balanced breeding, EFFAB members adopted Code EFABAR, the Code of good practices for animal breeding. The Code is based on six pillars: animal health and welfare, environment, product quality, genetic diversity, better use of resources and food safety and public health, recognizing the central role of sustainability in safeguarding food security. The Code is reviewed every three years, with the next version to be presented in 2023.
Engaging in dialogue is essential, such as increasing collaboration with AGRI-AQUA Food R&I and increasing interaction between research and industry. EFFAB-FABRE TP is also working to communicate the role of Animal Breeding and Genetics with a webinar series to engage members, stakeholders, EU officials and other actors in the animal breeding and reproduction sector. The aim is to discuss sustainability and other relevant topics in the context of the EU Green Deal, including Research and Innovation (R&I).