Not only chickpeas, here's the hummus made with turkey meat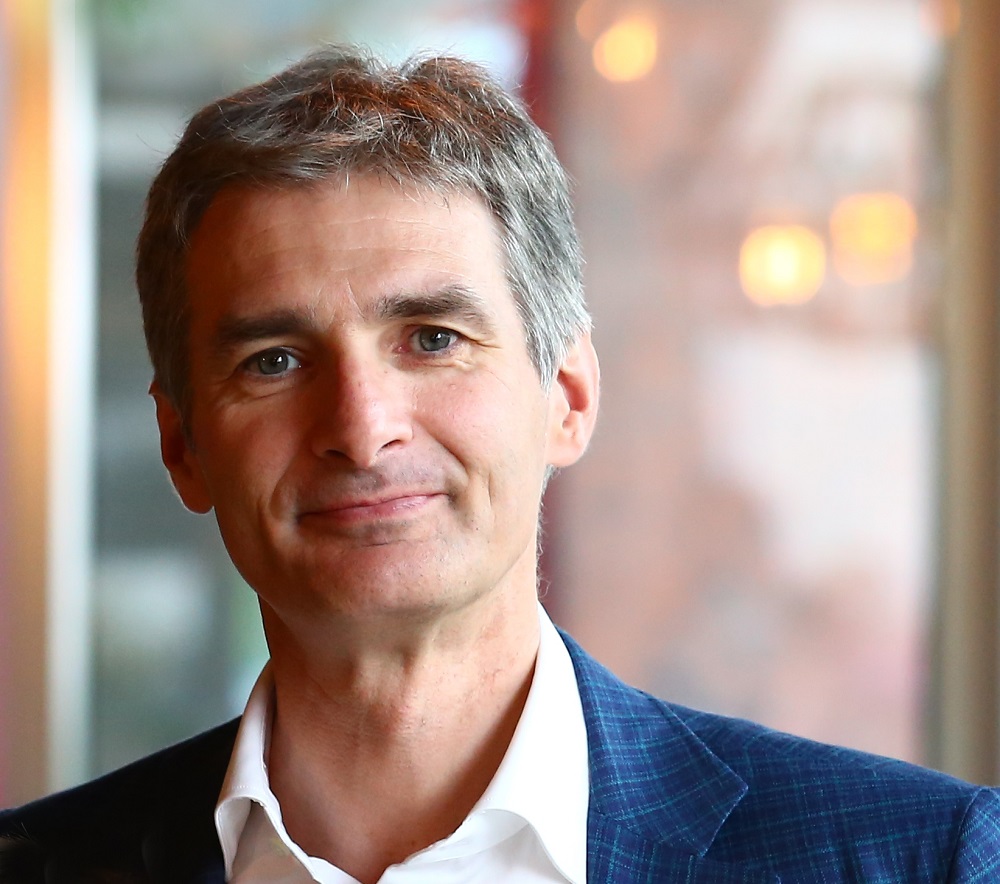 Indykpol is a Polish company established in 1991, which specializes in breeding and fattening turkeys and producing and selling turkey meat and turkey meat products. With an annual revenue (Indykpol Group) of 211 million euros in 2020 and a processing capacity of 32,000 turkeys per day, the Polish company ranks among the most prominent European companies in the turkey market. But, more importantly, it believes that "good food equals good life". In a recent twist Indykpol launched the so-called "turkey hummus" – some may say as a response to the constant marketing of plant-based foods with meat designations. For others, it's just an interesting new food product. We spoke to Piotr Kulikowski, CEO and General Manager of Indykpol about this new product.
What is "turkey hummus"?
Turkey breast hummus is a product for all "meat lovers", and those who just like to try meat in a different form. The product is prepared from turkey breast meat only. It is a product with a light, smooth, spreadable consistency. As its name suggests, the product can be used just like hummus or any other spread. It can be served with baguette, pitta bread, or vegetables cut into sticks.
Positive aspects include its good taste and health features, such as the lack of preservatives, artificial colours or monosodium glutamate. In essence, it is a gluten-free product, a good source of protein and low in calories, which is important for snacks or 'on-the-go' products.
What do you want to communicate with this initiative?
Indykpol has always tried to bring unusual, innovative products to the market. Turkey breast hummus was created in response to the changing consumer needs who are looking for modern products with healthy ingredients, for quick usage not only at home but also at work, and wanting to increase a variety of daily snacks or meals. It is the perfect product for anyone who wants a bit of diversity in their diet.
Why do you think some consumers are looking for products mimicking meat?
Launching completely new products to the market, that don't evoke any association with anything else, or which you do not know how to use or consume, involves massive expenditure on promotion and communication needed to explain and inform people. In addition, people who have given up meat in their adult lives will often recall a positive experience of eating meat-based products in terms of taste, aroma/flavour and texture. That is why there is a strong desire to use the terms that evoke an idea of the favourable taste – even though the products themselves do not have a meat component.
The young generation has a different approach – the taste does not have to imitate meat products. It just has to be good, both for the planet and your health, to eat. For some young vegetarians, the "meat taste" of the dishes is even a disadvantage. Products for such people do not have to pretend to be meat sausages or burgers. They can look and taste different – as long as they are generally tasty.
Do you think vegetable (or synthetic) imitations of meat will be able to replace natural meat products?
I think these two worlds will coexist in the future. They will complement each other, not exclude each other.
The number of people who give up meat will certainly increase. But it will not become the dominant attitude. It is well known that meat consumption decreases with the growth of wealth. Only after exceeding a very high standard of living do people begin to change their habits and eventually reduce meat consumption.
It is important to remember that meat has many benefits as part of our diet, but we should be careful how much we eat. I believe we should eat less meat, but better quality meat. One solution is a new trend, the so-called flexitarianism. It is a diet that limits the consumption of meat and meat products but does not eliminate them. We believe moderation, variety and common sense are central to our health.
It is always worth reading labels and checking the ingredients, which are not always clear as to what is good for our bodies. Vegetable burgers, nuggets and sausages often have ingredients that are bad for us, such as a high salt or fat content and, therefore they are also, high in calories.
What do you think of the debate, both on the European and national level, on the meat denomination for vegan alternatives?
The topic is complex, and there are no simple answers. So far, there are no specific and universal legal rules for meat denomination for vegan alternatives, similar to the one used for the name "milk", which can be used only for milk of animal origin.