Following South Africa, France bans meat designations for plant-based products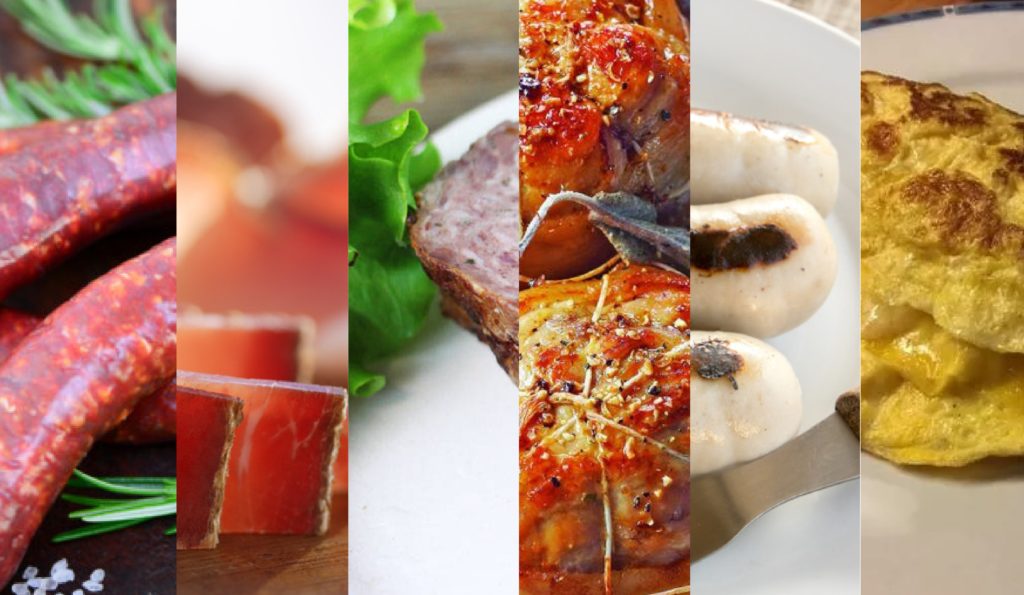 Last week, France published a decree on "meat sounding" products targeting the marketing of plant-based/cultured imitations in the country. The objective was to bring clarity for consumers to an increasingly confusing market and protect over 300 traditional denominations among the greatest standards of French gastronomy. After a long debate, which counted the European Commission among its detractors, Paris prohibits the use of meat designations such as "Jambon", "Pâté", and "Saucisson" to indicate plant-based/lab-grown foods. France is the first country in the European Union to protect its traditional denominations. This decision matters as it could set a case law to be followed by other member states eager to protect their culinary heritage and guarantee transparent information to consumers. This decision is also part of a more global movement: a few days before France, South Africa made the same regulatory adjustment.
The marketing of imitation products proposed as "substitutes" for or "alternatives" to meat foods has increased recently, attracting significant investments from global agri-food groups. This new wave is also accompanied by new marketing campaigns based on opposition or comparison. Some of those campaigns lead consumers to believe that these "substitute" products are healthier and more sustainable for the environment. Claims that are challenged and debated in the academic field.
Plant-based proteins can certainly hold an important place in people's diet and contribute to its diversity and balance. However, as stated by EFSA in a recent opinion on front-of-pack nutrition labelling and nutrient profiles, plant-based proteins cannot replace meat from a nutritional perspective. Some plant-based imitations are ultra-processed products undergoing deep industrial processes to resemble meat, making their consumption questionable as adverse health effects are being reported. Without a thorough study, health impacts are also questioned regarding cultured meat.
Debates around denominations are not new, contrary to what some would have us believe. In the dairy sector, the use of terms such as "milk", "butter", and "cheese" has been banned in the EU for products that are not of animal origin for some years already. On the meat side, the question was raised in 2020 in the context of the CAP reform. The European parliamentarians had decided not to answer the question, leaving it to the member states to settle this issue on a case-by-case basis. It is in this context that the French decision was taken.
This European inconsistency is now partly reflected in the text adopted in France. In fact, the decree applies only to "Made in France" products. For the leading French farmer organisation, FNSEA, this regulation is therefore not effective enough as it could open the door to imitation imports., The French meat industry association Interbev welcomed implementing the law that was initially adopted in 2020, immediately after the end of the pandemic lockdown.
"This provision is the first step on French territory, a pioneer in the protection of its names, which should be extended at European level," it said in a statement. But the word "burger" used by many brands, such as the famous US companies Beyond Meat, Impossible Foods and Burger King, to attract consumers, would still be allowed as it does not explicitly refer to meat", an Interbev spokesperson said.
According to information obtained by the media organisation Context, the European Commission, rather than seeking to harmonise the regulation on the subject between member states, has criticised the French decree. The main arguments mobilised by DG GROW considered that "..the notified project should not make the commercialisation of foodstuffs based on vegetable protein more difficult (…) taking into account the "Farm to fork" strategy and questions (…) the evaluation and the collection of evidence on deceptive practices".
Debates on nutritional or environmental benefits aside, it is interesting to note the financial resources mobilised to promote these imitation products. Indeed, this complex issue is here to stay and will remain long on the European agenda.
---